Die cast Cars
Die cast Cars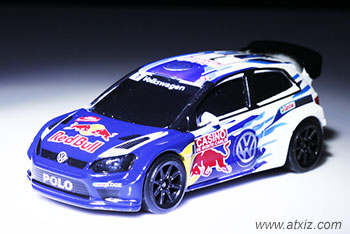 Die Cast Cars Volkswagen Polo R Red Bull. 
Today I would like to introduce you to the racing model that the collector nicknamed "Bull". It is the Volkswagen Polo R Red Bull. This car model Majorette began production in 2016 when released in the market in the year. First regarded as "Bull", this car has created a trend in the metal car model market as well. Because the "Bull" Die Cast Cars, the older generation, has been classified as a rare die cast cars.
Hits: 748
Die cast car Majorette Citroen C3 WRC No.11
Today I introduce you to another model of the Citroen C3 No.11 WRC of Majorette. This car model is the same as the Citroen C3 WRC No.10. It very same If placed together and looked superficial, there is almost no difference. We come to see the important details of this car as well. How is it different from Citroen C3 WRC number 10?
Hits: 511
Top 5 Majorette "WRC" 2018-2019
New collectors of new die cast cars happen every day. often questioning old page collectors "Which car model to keep?" Or "Which car model is rare and expensive? "Is that new collectors would like to collect rare cars, expensive, but not knowing that rare cars have money to buy But sometimes still can't find at all. This time I would like to introduce a collection of car models that should be kept very inexpensive, that is, these 5 WRC car models.
Hits: 952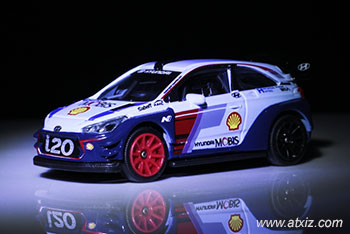 Die cast Car Hyundai i20 Coupe WRC 
Today I would like to present the car model that I have kept since 2019 as a WRC (World Rally Championship) car, which the collectors of metal model cars have called "WRC". That has been played at the world-class rally competition Let's see the beauty of the Hyundai i20 in Korea.
Hits: 947
Die-cast Cars Jaguar Zamak Limited Edition.
Today I would like to introduce you to the rare Majorette metal car model. It is the Jaguar F-Type car model, produced in the Limited Edition Series 5 (Zamak) in 2018. The special feature of this series is The car body is polished, smooth and does not color. It clearly shows the raw skin of Zamak alloys. The surface has different color details, which gives the Loft style.
Hits: 403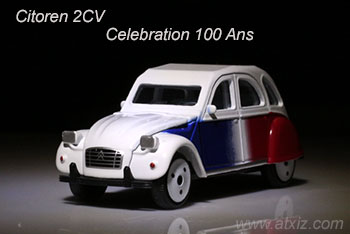 Celebrating 100 years of Citroen 2CV, 50 French flags in Thailand only!
Today I would like to introduce a model car from Majorette that is very rare in Thailand, the Citroen 2CV. It is a Vintage car that started producing real cars in 1919. At present, it is already a hundred years old. We come to see the beauty and special details with this vintage die-cast car.
Hits: 742