Car diecast Majorette
Diecast Cars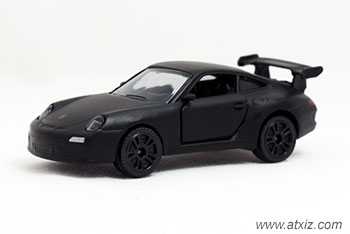 Majorette Porsche 911 GT3 Limited Edition Series-1
The Majorette metal model that I will show today is the "Majorette Porsche 911 GT3 RS Limited Edition Series 1". In the "Matt Cars" concept, the Porsche 911 GT3 can be considered a car. Popular that many collectors search and collect Since it has many forms to keep track of We come to see the details of this car.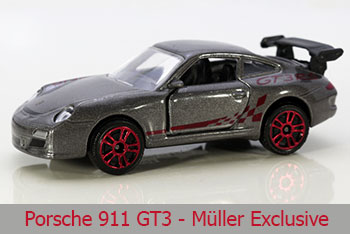 Majorette Porsche 911 GT3 
This model metal car is a car that Porsche collectors want enough. Because it is a rare "Müller Exclusive" in the Porsche 911 GT3 kit. Anybody can find it in the trunk. Because the beauty of a Porsche is already desirable by many collectors.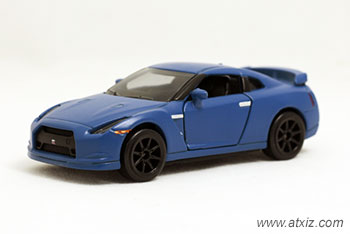 Majorette Nissan GT-R Limited Edition Series1 
Today, I would like to introduce you to the Majorette Nissan GT-R Limited Edition Series 1 die cast cars. It is a compact Nissan GT-R, reduced to just 3 inches in 1/61 ratio, but still Maintaining the details of the car quite realistic.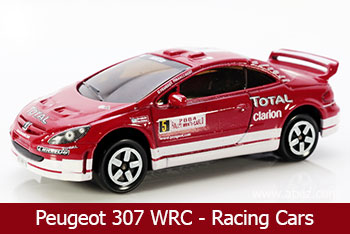 Majorette diecast Peugeot 307 WRC
The red Peugeo 307 WRC is a racing car that a collector should have. For this car is considered to be an early racing car of the Majorette camp that is made out to be beautiful and realistic. Although many people don't like it, it has been an old year event since 2004.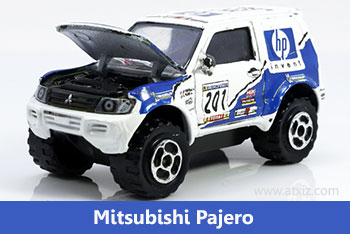 Majorette Mitsubishi Pajero
I became interested in collecting small metal cars, so I searched in the children's toy pile.Because I used to buy the Majorette car diecast. Finally I found the Majorette Mitsubishi Pajero.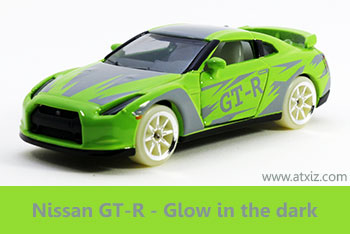 Majorette Nissan GTR - Glow in the dark
If we are talking about Japanese cars with powerful engines, I think of the Nissan GT-R in the past that used to be the most powerful engine. With a 3,799 cc 6-cylinder engine, but with a power output of 570 horsepower With a top speed of 315 km / h, acceleration 0-100 km / h in just 2.8 sec. Only when we know the real car information We also came to see the model cars.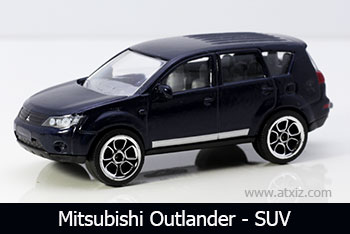 Majorette Mitsubishi Outlander
Majorette's model metal car is produced in a variety of models to choose from. Even an SUV like the Mitsubishi Outlander is also available. Watching the production of a small car that is only 3 inches in size, it has similar details to the real car. Considered to be a favorite for collectors of metal models very much. Let's take a closer look at the details of this car.