Car diecast Majorette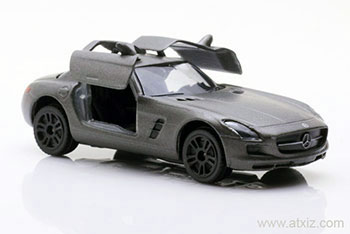 Majorette Mercedes-Benz SLS 
Today, we come to see rare and more expensive metal models that are normally sold. It is a "Majorette Mercedes-Benz SLS dark gray color car". Many people would call this model a "Benz SLS wing". Actually, a winged Mercedes like this is rare and it has a price in almost every color. We come to see the details of this car better.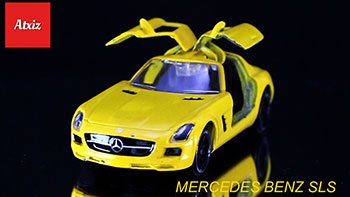 Majorette Mercedes Benz SLS
Majorette Limited Edition 2 Series (Neon Cars). This time, I would like to present the die cast cars Majorette in the limited edition series 2 in the concept neon cars.
Details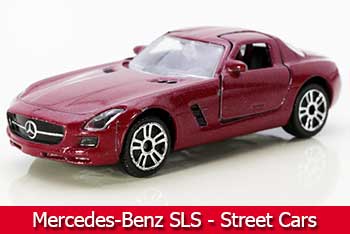 Majorette Benz SLS 
This time, we arrive at the Majorette model car "Mercedes Benz SLS", which I got in the condition of a second hand car. The car's color may be slightly scratched. The door is also closed. The max of the car is also scratched. But never mind, I took a review to see In case anyone thinks to find a collection of this model car.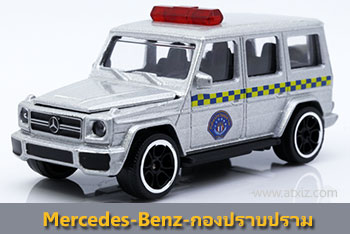 Majorette Thai police car
Majorette, a car manufacturer from France, has introduced the idea of ​​creating Thai police cars for children around the world. And for adults around the world for collection with Thai police cars. This model has 2 types: police car model, Crime Suppression Division and tourist police car model for us to gather. We look at this police riot car.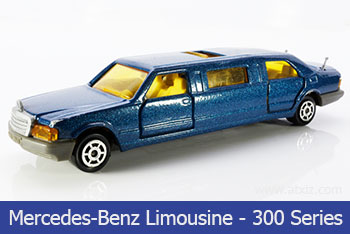 Majorette diecast Benz Lemousine
Let's take a look at Majorette's model cars in the Series 300. Usually, the model cars I collect are Series 200, which is the Marjorit model car, which has a smaller size, down to approximately 3 car lengths. Inches. If the model is too long to fit in the Series 300, such as this Benz Lemousine.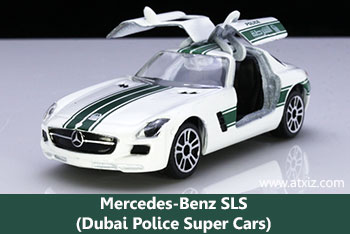 Majorette Benz SLS Dubai Police Rare!
Let's see the rare car diecast Majorette. For this one is Mercedes Benz SLS. The door opens and moving like a bird's wing. It's very beautiful. This car diecast is in the Series Dubai Police Super Cars. Let's see the details.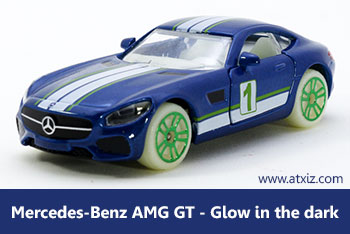 Majorette Benz AMG GT - Glow in the dark
We come to see the beautiful cars in the Limited Edition4 Glow in the dark, which is a glow in the dark. This is the Mercedes Benz AMG GT, a cool 2-door sports car. For real information, this car is an 8-cylinder 3,983 cc engine with 476 horse power and a top speed of 304 km / h at 0-100 km / h at 4 seconds. Weight only 1,615 kg.