Car diecast Majorette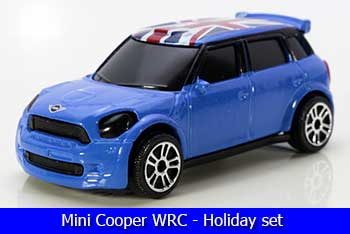 Majorette Mini Cooper WRC 
This car is a model car of the Majorette Mini Cooper WRC. It is a colorful car from every angle. And most importantly, a car that collectors like to model cars like Due to the lovely beauty of the car itself.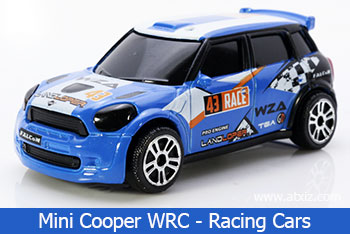 Majorette car diecast Mini Cooper WRC-43
This Mini Cooper WRC model number 43 is a bright blue color. Enthusiasts and collectors probably would not miss it in the personal showcase for sure. With the beauty of colors and racing motifs that stand out like this. Certainly not able to be picked up for collection.