Car diecast Majorette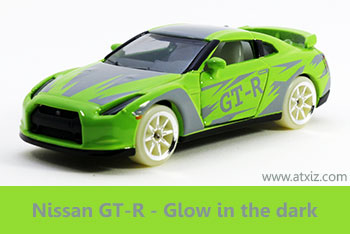 Majorette Nissan GTR - Glow in the dark
If we are talking about Japanese cars with powerful engines, I think of the Nissan GT-R in the past that used to be the most powerful engine. With a 3,799 cc 6-cylinder engine, but with a power output of 570 horsepower With a top speed of 315 km / h, acceleration 0-100 km / h in just 2.8 sec. Only when we know the real car information We also came to see the model cars.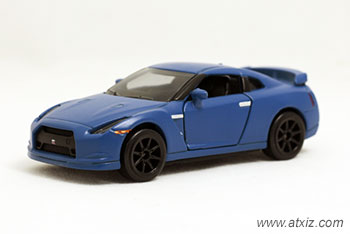 Majorette Nissan GT-R Limited Edition Series1 
Today, I would like to introduce you to the Majorette Nissan GT-R Limited Edition Series 1 die cast cars. It is a compact Nissan GT-R, reduced to just 3 inches in 1/61 ratio, but still Maintaining the details of the car quite realistic.