Car diecast Majorette
Diecast Cars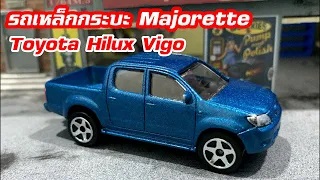 Majorette Toyota Hilux Vigo Pickup Blue
Very hard to find! Majorette Toyota Hilux Vigo pickup truck, especially Vigo pickup truck That does not drill a roof with a sci-fi lamp like this, it is even more difficult to find. Let's try to see the beauty of a rare die cast car better.
Details

Written by:

Atxiz

Category: Diecast Cars
Also available:
Hits: 694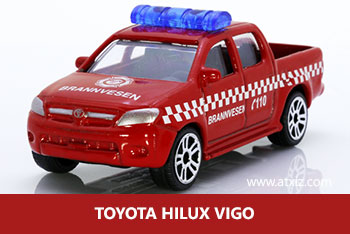 Majorette Toyota Hilux Vigo Brannvesen
The car model that has been popular for a long time is legendary and is in great demand for collectors, the Toyota Hilux Vigo. All models of the Vigo car model are rare because Majorette has stopped producing this car model. Therefore, the Vigo car is in good condition. Is therefore a car that pickup truck collectors want.
Details

Written by:

Atxiz

Category: Diecast Cars
Also available:
Hits: 1202