Car diecast Majorette
Diecast Cars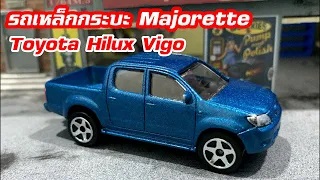 Majorette Toyota Hilux Vigo Pickup Blue
Very hard to find! Majorette Toyota Hilux Vigo pickup truck, especially Vigo pickup truck That does not drill a roof with a sci-fi lamp like this, it is even more difficult to find. Let's try to see the beauty of a rare die cast car better.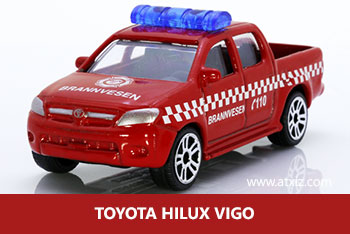 Majorette Toyota Hilux Vigo Brannvesen
The car model that has been popular for a long time is legendary and is in great demand for collectors, the Toyota Hilux Vigo. All models of the Vigo car model are rare because Majorette has stopped producing this car model. Therefore, the Vigo car is in good condition. Is therefore a car that pickup truck collectors want.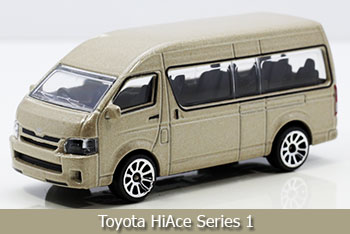 Majorette Toyota HiAce
The Toyota HiAce van is a popular car for Thai people. We often see it on the streets on a regular basis. And many people may be living with the Toyota HiAce van like this every day. That's when Majorette produced the HiAce van, so there are a lot of people who like to collect.
Majorette Pickup Toyota Hilux Japan Police
Come see other Toyota Pickup models. Right now I only have 3 cars. Everything has gone. Now finding new ones is very rare.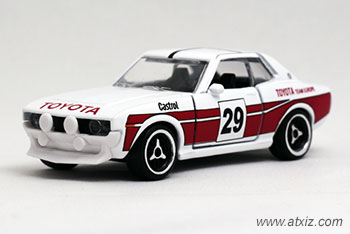 Die Cast Cars Majorette Toyota Celica GT Racing
Today we are going to get to know the metal model "Majorette Toyota Celica GT Racing" that is becoming a hot trend in Thailand for April 2020. Previously, there was a car "Yellow Toyota Celica GT Coupe" came out to shake the die cast cars collector in Thailand by putting them in random black plastic wheels from Majorette. To this day, it has shaken the wallet again by sending "Toyota Celica GT Coupe Racing No. 29" into the surprise wheel.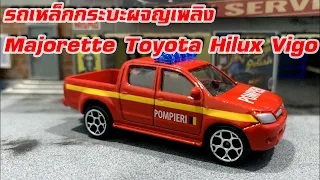 Majorette Toyota Hilux Vigo Fire Fighting Vehicle Belgium
The legendary rare Majorette, known by many collectors in the industry of collectors, is that "Toyota Hilux Vigo Pickup Truck" Why is "Vigo" a rare die cast car in the legend of collectors?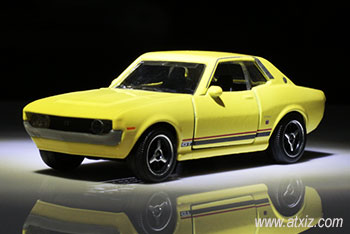 Popular car models for February 2020 Toyota Celica!
Beginning in February 2020, Majorette has produced a small French car model. Has created a vigorous marketing trend in Thailand by introducing car models "Toyota Celica" vintage yellow series that Used to package, sell to foreign countries But today, the "Celica" metal car is available to Thai collectors to surprise in Majorette wheels!