Car diecast Majorette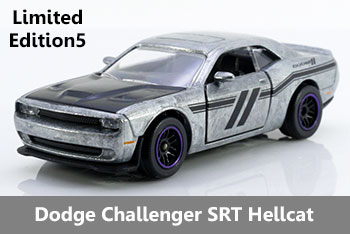 Car Diecast Majorette Dodge Limited Edition (Zamak)
Coming to the American car company Dodge, Majorette has shortened the Dodge Challenger SRT Hellcat with 1/66 scale the size, and most importantly, made into a 2018 Limited Edition. The body color is the Zamac. 
Details

Category: Diecast Cars
Also available: th-TH

Thai (ภาษาไทย)

Hits: 1761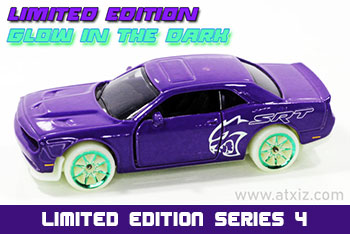 Dodge Challenger SRT Hellcat  
Before that, I wasn't interested in collecting a metal model car. That I had bought 6 cars when he sold them at work And the child then played it until the paint scratched all the cars When looking at it, it appears that the car is very popular. I was interested and bought the Majorette wheels to open. It appeared that the Dodge Challenger STR Hellcat was a special model car?
Details

Category: Diecast Cars
Also available: th-TH

Thai (ภาษาไทย)

Hits: 1075