Car diecast Majorette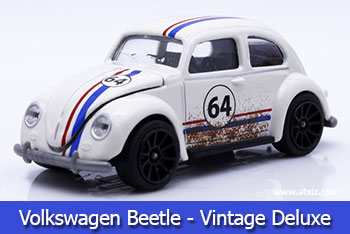 Volkswagen Beetle Racing Vintage Deluxe
Another Majorette vintage deluxe model that the collectors of the "Four Turtles" must not miss is the white Volkswagen Beetle Racing No. 64, which is no less beautiful and classic.
Details

Category: Diecast Cars
Also available: th-TH

Thai (ภาษาไทย)

Hits: 1143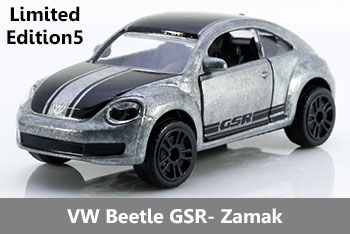 Volkswagen Beetle (Zamak)
The most popular model car, it is inevitable that the Volkswagen Beetle is as cute as a turtle. So we named it the "Turtle Car". Regardless of the era, the Volkswagen Beetle Turtle makes people turn around whenever they are on the road. Of course, model metal collectors must have a Volkswagen turtle stored in their personal collection.
Details

Category: Diecast Cars
Also available: th-TH

Thai (ภาษาไทย)

Hits: 1496