Car diecast Majorette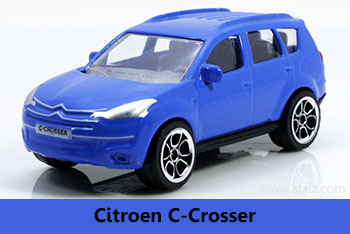 Majorette Citroen C-Crosser
We come to see another beautiful Majorette Citroen C-Crosser model. This is a Street Cars SUV. It may be a model car that is not very interested in collecting, but for sure. It's fun for children. Sure!
Details

Category: Diecast Cars
Also available: th-TH

Thai (ภาษาไทย)

Hits: 871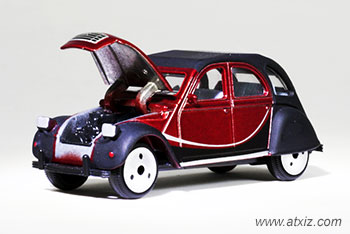 Die cast car Majorette Citroen 2CV Burgundy Red , black engine
Today! I would like to present another rare die cast car model in Thailand for everyone to watch. This is a Majorette die cast car from the French toy manufacturer. The car model that we are going to see today is the Citroen 2CV. It is a beautiful antique car model, worth collecting. Real cars That began production in 1919, so it was a beautiful classic car model Let's see the details of this car, why it is rare in Thailand?
Details

Category: Diecast Cars
Also available: th-TH

Thai (ภาษาไทย)

Hits: 1023