Car diecast Majorette
Diecast Cars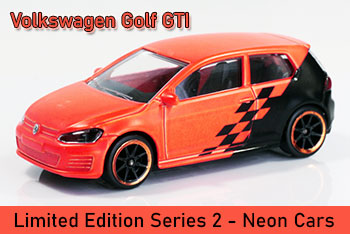 Majorette Volkswagen Golf GTI - Neon Orange 
Let's see an model of a casting car of the Majorette  Limited Edition series 2 (Neon Cars) model Volkswagen Golf GTI. This car comes with a reflective orange color. It's a Limited Edition Series-2 car from Majorette. Currently, the Limited Edition has been released for 5 series.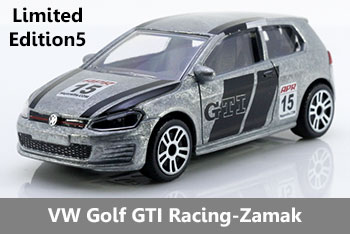 Volkswagen Golf GTI (Zamak)
If you're a Majorette model collector, you shouldn't miss the 2018 Limited Editeon Series 5, as Majorette uses raw body paint, which is Zamac metal with zinc (aluminum) zinc. (Aluminum) Magnesium (Copper) Copper (Copper) which will give the color Zamac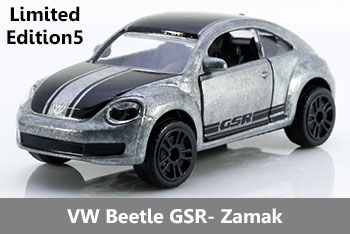 Volkswagen Beetle (Zamak)
The most popular model car, it is inevitable that the Volkswagen Beetle is as cute as a turtle. So we named it the "Turtle Car". Regardless of the era, the Volkswagen Beetle Turtle makes people turn around whenever they are on the road. Of course, model metal collectors must have a Volkswagen turtle stored in their personal collection.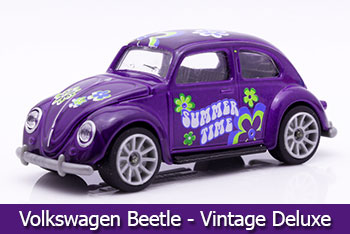 Majorette Volkswagen Beetle Summer Time
For this model car, it would definitely like girls or girls. It's the Volkswagen Beetle "Volkswagen Beetle" which Majorette produced in the Vintage Deluxe kit. There are 6 different types of cars in this set. Which I bring to review one car at a time first Complete and will take a snapshot of all 6 cars for viewing.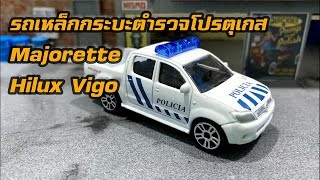 Majorette Toyota Hilux Vigo, Portuguese police car
If we will mention "Rare die cast cars" in the legend for a collector of die cast cars must have "Majorette Toyota Hilux Vigo Pickup" in the list of die cast car collectors for sure. It's a metal car that all die cast car collectors want to own, why?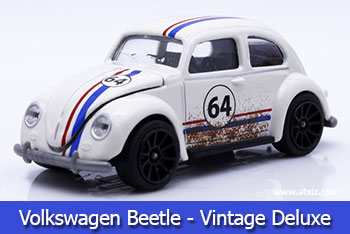 Volkswagen Beetle Racing Vintage Deluxe
Another Majorette vintage deluxe model that the collectors of the "Four Turtles" must not miss is the white Volkswagen Beetle Racing No. 64, which is no less beautiful and classic.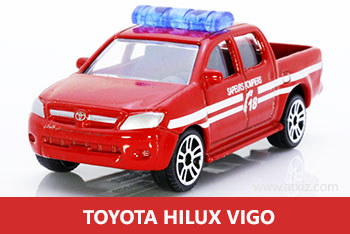 Majorette Toyota Hilux Vigo Pickup
Throughout the years, I have never known before that the all-model Toyota HILUX VIGO pickup truck, all the colors of Majorette, will be very popular nowadays. In the past, I had a beautiful Toyota Hilux vigo car model, but it was used until it disappeared. Regretting it now